Ages 1-6 Giant Maybach two seater Touch TV , Rubber Tires with biggest motors . Remote over ride ages 1-6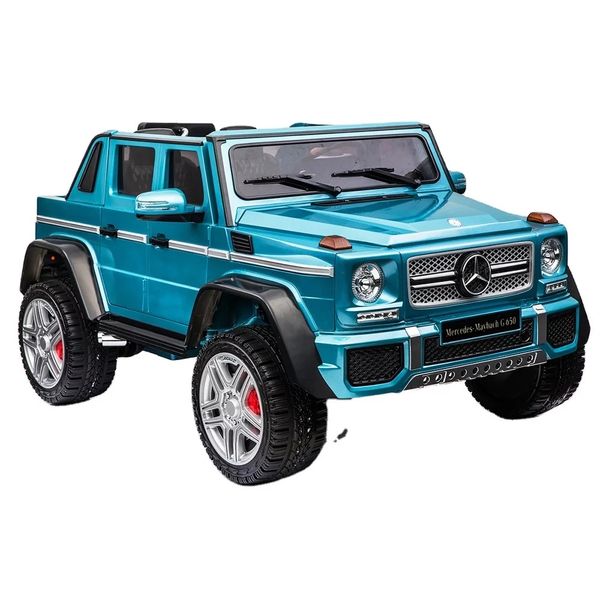 Ages 1-6 Giant Maybach two seater Touch TV , Rubber Tires with biggest motors . Remote over ride ages 1-6
---
Choose pick up at checkout for Montclair Mall Or Brea Mall California to save on shipping cost. We offer assembly and layaway to hold the item plz contact Alex 7143504838


Shipment  is to a GPX center near you ready for pick up using your ID. 
Explosion-proof wheels - Exclusive option
Low noise! Strong grip! Durable and suitable for all terrains!!!
IT'S a recreational Upgraded Biggest Motors
 This Model Has Wide Rubber Wheels
Touch TV MP4, TV SET SCREEN*** YOUR CHILDREN WILL BE ABLE TO WATCH THEIR FAVORITE CARTOONS AND GET MORE TRAVEL PLEASURE! Are built to be driven fast and hard. COMFORTABLE RIDE For kids up to 110 LB
 Perfect for age 1- 6 Years Old or two sampler kids 
Car Size 55 - 39 - 28 inches. Maybach is a great option and is our pick for the best kids' go-cart. This is an electric CAR which runs on 2 Battery by 12 VOLT BATTERY One of its outstanding features drive system. This ensures that one's kids can keep trucks in whether they are riding on grass, hard surfaces such as concrete, and rough terrain. This MERCEDES MAYBACH Model has plenty of durability and safety features as well Ride On Car With 2.4G NEW GENERATION Remote Control YOU CAN STOP THE CAR FROM DISTANCE
Also remote can control the speed of the car and direction Forward, Reverse, Left, and Right. Updated Primary Plastic for Body! Big Rubber Wheels! Two doors can be open.,
USB, TF card socket,! Long Travel Suspension !!
Please note! Sorry, this item cannot be shipped to Hawaii and Alaska. We apologize for any inconvenience caused.