Weekly Special 48V MONSTER BUGGY TOUCH TV BLUETOOTH UPGRADED SPEAKERS 4WD 4 ADJUSTABLE SEATS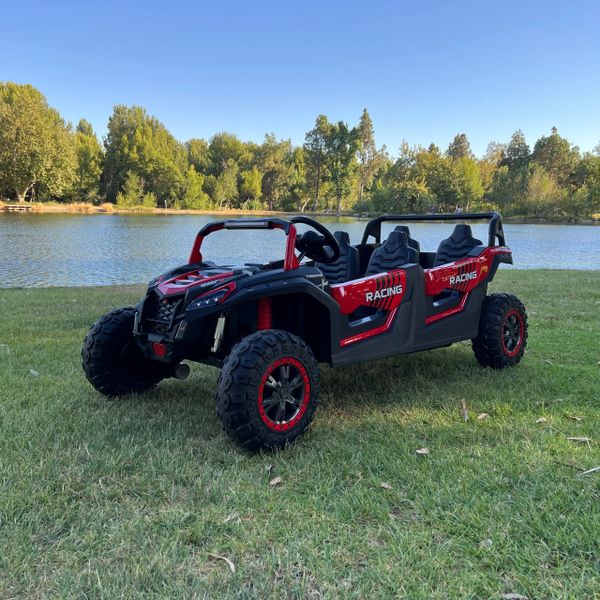 Weekly Special 48V MONSTER BUGGY TOUCH TV BLUETOOTH UPGRADED SPEAKERS 4WD 4 ADJUSTABLE SEATS
FOR CASH LOCAL PICKUP INCENTIVE PLEASE TEXT ALEX 714 3504838 

Get into this car with 3 friends or siblings to discover all the advantages of this new Ride on Car. The 4 large seats are independently adjustable for each of your heights and are made of leather, super comfortable. Turn on the music or Touch Screen TV or connect the upgraded rear speakers to Bluetooth and the ride is about to begin!

upgraded 48V 

Touch TV Mp4 and Mp3 

2 Massive 24v 10 AH Batteries 

The mp4  music or video panel with bluetooth of this car is unique in its kind and makes the difference with the rest. Another differentiating feature is its full EVA Tires. 

Rubber tires, adjustable seats and comfortable seating will make it easy for your child and his or her friends' safety adventures. Everything is under control with this new Dune Buggy.

To those who pursue adventures, to those who like to share with friends, to lovers of powerful engines: this is the perfect gift. Imagine your child sharing fun with their favorite people and imagining worlds in this car. An unforgettable experience. 

Frieght Shipment only 3-7 days after drop off to a location near you for pick up .